Happy World Creativity & Innovation Day

5 ways that creativity makes a difference in our lives
Creativity is something we all have inside of us. It's the way we show our own personal style. It's how we release our inner child. And, here at Daya, it's what our amazing artisans use to design our one-of-a-kind, beautifully handcrafted jewelry.
There is so much more to the creative spirit than what most people think. It's not just about painting and drawing and writing. It gives us passion and purpose and brings joy to our lives. One man who lived with passion and purpose was Leonardo DaVinci, a true "Renaissance Man" who epitomized the word creativity. DaVinci was not only a painter and sculptor, but he was also an architect, scientist and inventor. His interests crossed the boundaries of the arts and sciences. April 15th was the anniversary of DaVinci's birth and, coincidentally, it is the first day of World Creativity and Innovation Week (#WCIW).
First commemorated in 2002, it was known as World Creativity and Innovation Day (#WCID) and celebrated every year on April 21st. In 2006, it was turned into a week-long celebration, ending on the 21st. In honor of WCIW, we challenge you to open your mind, invigorate your soul and spark your creative spirit. What makes you happy? What excites you?
We all have things we enjoy doing, and those things have more of an impact on our lives than you may think. Here are 5 ways that creativity is significant to our lives:  
1. Creativity Makes Us Present
When you do something that makes you happy, you are engaged in the moment. Creative projects such as painting, cooking or knitting feel like active meditation when you are concentrating on and attentive to your masterpiece. Creativity calms the nervous system and decreases anxiety, it also gets us more in tune and mindful in our everyday lives.
2. Creativity Enhances Our Relationships
When you do something you love, you connect with yourself on a much more intimate level. And the more you connect with yourself, the more you're able to share yourself with others. Your fulfillment expands your happiness and creates healthier relationship bonds.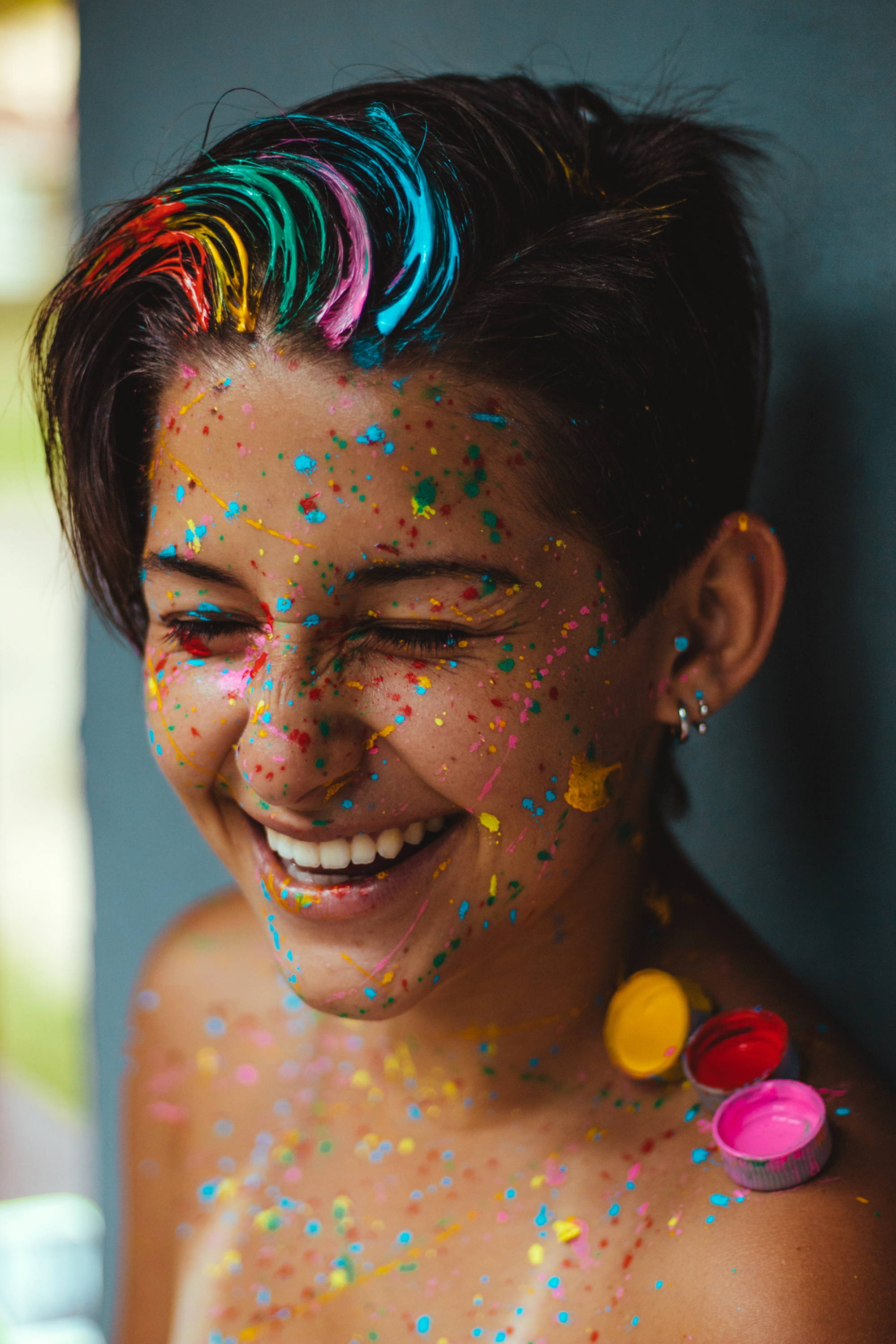 3. Creativity Makes Us Young Again
When you were a kid, creativity was an every-day occurrence. You played make-believe and dress-up, talked to dolls and stuffed animals, sang and danced in front of everyone and created art out of macaroni and toilet paper rolls.
Creativity returns you to the innocence of childhood. It relieves you from the pressures of adult responsibilities. You become sillier and happier and learn to take pleasure in the little things in life.
4. Creativity Builds Character
Mastering or finishing your creative project makes you feel better about yourself. Working on your creative project and keeping up with it also serves your self-respect and confidence. There's pride in polishing off a page or two of writing. There's gratitude in finishing a handmade knitted scarf, sweater or blanket – especially when you gift it to others.
5. Creativity Can Lead to New Opportunities
One of the great things about your creative spirit is that it can take you on new paths. If you enjoy playing guitar, your musical abilities may lead to learning a new instrument like the piano. Or, your creative abilities may give you the chance to earn new income. Your love of baking, for example, may lead you to selling your homemade cupcakes.
No matter how you choose to release your inner creativity, make sure that it always brings joy to your life and lets you show off your amazing personal style.