5 Ways To Easily Transition Out Of Summer
---
Once again, summer has gone by way too fast. And, ready or not, autumn is coming. Fall is a beautiful season. It's full of crisp air, red-, gold- and orange-hued leaves, and pumpkin spice-flavored everything! But, the end of summer can make us feel slightly sad. Vacation time is winding down, the weather is cooling off, and the sun seems to shine just a little bit less each day.
It's also a time where we switch out those cute little sundresses and revealing swimsuits for bulky sweaters and comfy sweatshirts. And, instead of enjoying summer's bounty of fresh fruits and vegetables, we're craving those pumpkin spice lattes and doughnuts! It's clearly a time of change.
Autumn is a season of transition between the easy, breezy, sun-kissed days of summer and the doldrums of winter. It's easy to start letting go … of your exercise routine, of your health, of your time and of yourself. Here are 5 easy ways you can keep it all together during this season of change:
Stay committed to your summer exercise routine
Just because it's fall doesn't mean it's time to give up your outdoor fitness. In fact, the cooler weather might just make you want to ride your bike even longer or run a little farther. You can even change up your routine by getting some exercise raking leaves.
The crisp, cool air and crunch of the leaves may even have you feeling silly enough to jump in the pile and start a leaf fight! It's not that hard to keep up your outdoor routine another 60 days, especially if you've kept it up all summer long. And think about how much better you'll feel around the holidays if you've been committed to your health all autumn long.
Start boosting your immunity
Speaking of health, someone close to you is bound to get sick this winter. You can protect your immune system this fall, and keep those unwanted illnesses at bay by remembering a few common sense things: Stay on that regular exercise routine; stick to a solid sleep schedule; keep a balanced diet - eating plenty of leafy greens and vitamin C-filled foods; get plenty of fresh air (which shouldn't be hard if you exercise outdoors) and sunlight to keep your vitamin D levels up; and, most importantly, find ways to manage your stress. Remember, stress has the most adverse effect on the immune system over anything else.
Keep track of your schedule
Once September kicks in, it seems like calendars fill up furiously fast. The lazy days of summer make way for the bustling days of winter so, before you know it, you're booking parties and buying gifts for the holidays. And, if you have children, their own schedules are full with school activities and fall sports. Whatever works best for you – phone reminders, wall calendars, or computer planners – find something that will keep you organized. A well-maintained schedule will keep your stress level low (remember your immune system).
From the minute you wake up every day to the time you curl up in bed at night, remember to treat yourself right. Wake up to a full glass of water with lemon or cucumber and take some meditative stretches before starting your day. If you have a busy schedule, don't forget to keep it organized to relieve stress. Besides a regular exercise routine, make sure that you take time during the day to step away from your work and clear your mind.
Even if you take just five minutes, it's good to stretch, take a few deep breaths and drink plenty of water. If you can take even longer, try some mindful meditating to help you recharge. Don't forget to eat well and get a full night's sleep. But, of course, it's perfectly fine if you do want to treat yourself to that pumpkin spice-flavored treat this fall – it's all about being good to yourself!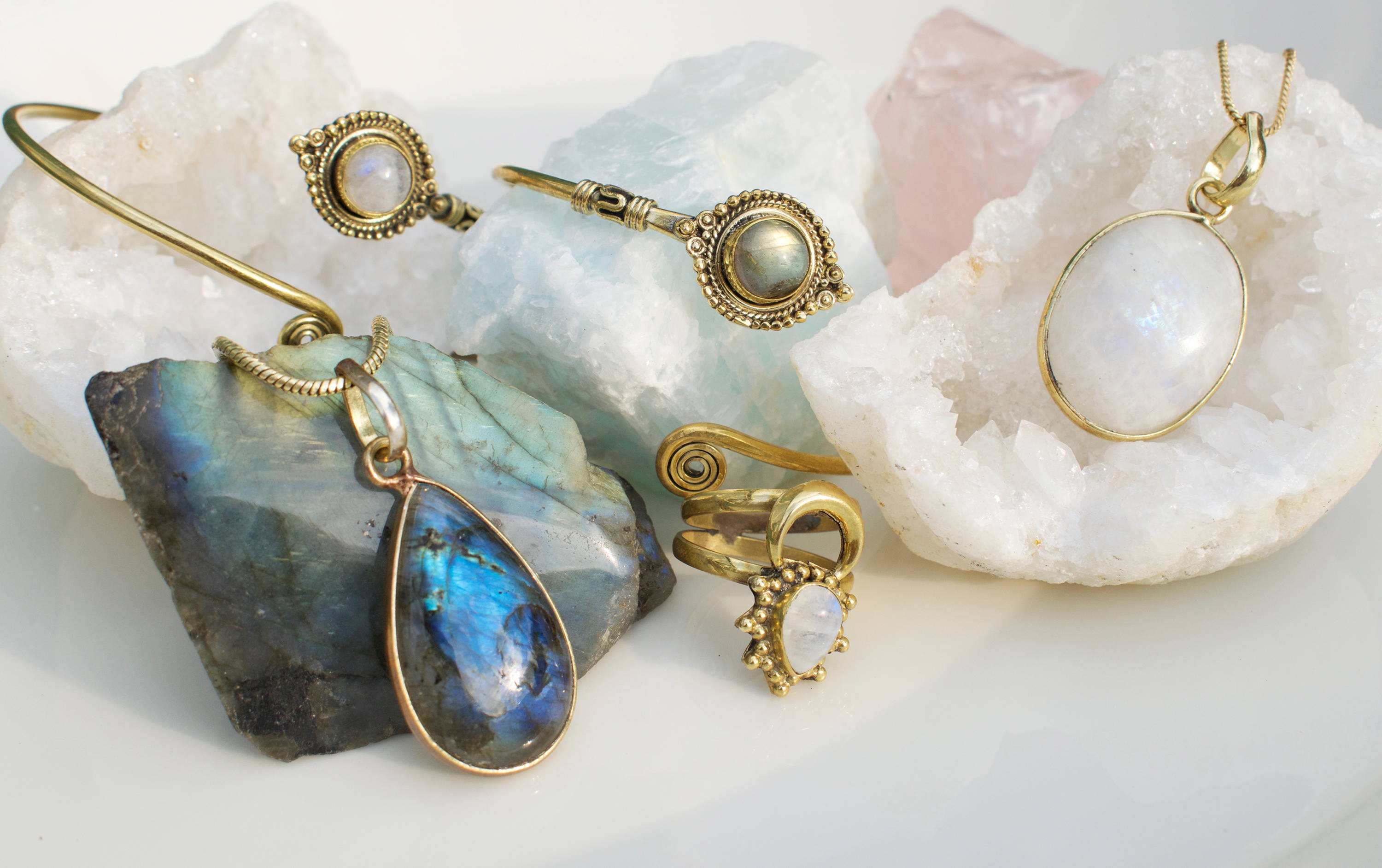 Another way of being good to yourself this fall is by surrounding yourself with spirit renewing crystals. One of the best crystals for change is Malachite. It reminds us that it's ok to "turn over a new leaf" and focus on our inner growth. Malachite brings energy, focus and spiritual renewal – a perfect stone for autumn!
Known as the stone of transformation, Labradoritewill help you flourish during times of transition.
And if you truly need more peace and stress relief during the fall season, Onyx is the crystal for you. The stone symbolizes change – black, like the night sky, it offers restorative properties (while the sun energizes us by day, the dark sky restores us by night). Onyx soothes stress, brings focus to a work-life balance and provides spiritual awakening. It's a perfect crystal to incorporate into your wellness routine.
Summer, with its sunny, vitamin D-filled days, is such a positive, lighthearted season. But autumn can be just as enjoyable and stress-free. As a season of change – warm weather turning cool and green leaves turning red, orange and gold – fall is a time to pull things together, get organized and take care of yourself before winter's big chill.